Programme Outline available
We are pleased to announce that the Conference Programme Outline is now available on the
website
: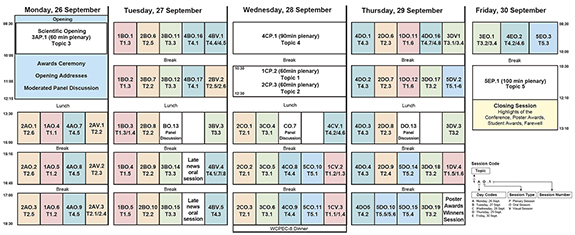 We have received more than 900 abstracts from over 70 countries to be part of the WCPEC-8 Conference Programme. We would like to sincerely thank each of the authors involved for their submissions and their plan to be part of it.

Each abstract submitted was carefully evaluated and selected by the WCPEC-8 Scientific Committee in coordination with the European Commission Joint Research Centre. The WCPEC-8 Scientific Committee is composed by more than 250 topexperts from all over the word that have very carefully created an inspiring and exciting programme covering the entire range of PV research, technologies and applications focusing on the latest scientific, technological and market-related trends.

Stay tuned! More information and the detailed Conference Programme coming soon.

Be part of the conference programme
You can still submit a late-breaking abstract and even get the chance to secure one of the popular oral slots for your presentation.

Seize this opportunity and play a role in shaping the programme of the WCPEC-8!
Find all detailed information and submit your late abstract for consideration here:


WCPEC-8 Scientific Committee
We would like to take the chance and thank the
Scientific Committee
, all topic chairs, topic organisers and paper reviewers from all three regions (Europe, Asia-Pacific and America) for their commitment to making the World Conference's programme as sophisticated, inspiring and memorable as ever.
Together with them and the European Commission Joint Research Centre we aim to offer an unforgettable programme and outstanding experience at this year's special gathering of the 39th EU PVSEC, IEEE PVSC-50 and PVSEC-32.
Stay tuned! The detailed conference programme will be available soon.

Upcoming WCPEC-8 event: Solving Global Photovoltaic Challenges with Open Research

On
17 May 2022
, we share perspectives, expertise, and insights to help researchers best navigate the ever-changing publishing landscape. Together, with our publishing partner Wiley, we are delighted to organise the event
"Solving Global Photovoltaic Challenges with Open Research – how to maximize your publication impact"
. We aim to provide researchers with an overview of publication options with a focus on open access opportunities and also offer an extra benefit before the start of the WCPEC-8 conference in September.
Find the agenda and more information about the webinar
here
.
Join us for this joint webinar and register now!

Sponsors
Gold Sponsor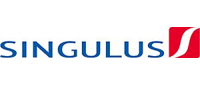 SINGULUS TECHNOLOGIES – Technologies for a Sustainable World SINGULUS TECHNOLOGIES develops and assembles innovative machines and systems for efficient and resource-saving production processes, which are used worldwide in the Photovoltaics, Semiconductor, Medical Technology, Packaging, Glass & Automotive as well as Battery & Hydrogen markets. The company's core competencies include various processes of coating technology, surface treatment as well as wet-chemical and thermal production processes. SINGULUS TECHNOLOGIES regards sustainability as an opportunity to position itself with innovative products that follow this spirit.

Do you want to contribute to the success of the WCPEC-8?
Join the ranks of the WCPEC-8 sponsors, get a great deal of brand exposure as patron of the largest scientific solar event in 2022 and enjoy exclusive benefits.
Choose from a variety of sponsorship packages:
Platinum Sponsor | Gold Sponsor | Silver Sponsor | Bronze Sponsor
We offer additional options for you to present your company on the international PV stage. Secure the exclusive spots for the Wi-Fi promotion, Exhibition Forum branding and much more!
Be part of our community and meet tomorrow's PV elite!
Become a sponsor!


Partner News
| | |
| --- | --- |
| | The European Solar Manufacturing Council (ESMC) is the industry organization gathering the European upstream PV industry. ESMC promotes the re-establishment of solar manufacturing in Europe, advocates for the creation of a political environment to support industrial manufacturing and research, with the goal to maintain it the top level globally. |
PV Tech Power

volume 30, is now

available to download for free

, featuring coverage of the solar industry's efforts to bridge a looming skills gap.

The cover story of this issue assesses solar's options when it comes to a workforce shortage across several critical areas, from system designers to high voltage engineers, while also exploring gender diversity in the sector.
photovoltaik and pv Europe

are presenting the manufacturers' innovations

The solar markets are gaining momentum, the spiral of innovations is turning faster and faster. Lots of new products, solutions and ideas are waiting to accelerate the solar energy transition. Are we waiting? We are not! We are on site to bring you the latest innovations in our latest videos.

Have a look!

For further information please contact:
May 30, 2022
WIP Wirtschaft und Infrastruktur GmbH & Co Planungs-KG · WIP Renewable Energies
Sylvensteinstr. 2, 81369 München, Deutschland · Registergericht München HRA 46696
Haftende Gesellschaft Wirtschaft und Infrastruktur GmbH · Registergericht München HRB 7828
© 2022
WIP Renewable Energies
|
Disclaimer
|
GDPR
|
Unsubscribe from newsletter