One week before the event
The preparations for the WCPEC-8 are in full swing and our participants are waiting in the wings to finally meet again in person in Milan.

At WCPEC-8 you can look forward to:
an extensive technical programme, consisting of plenary, oral and visual presentations
a multitude of side events covering a wide range of PV topics
a large selection of industry sessions
and as a novelty, the first ever PV Academy, educating about the fundamentals of different PV technologies
You still have the chance to be part of the event. Whether you join us in Milan or online in the WCPEC-8 platform, make use of the accumulated wisdom of PV experts from all over the world.

| | | |
| --- | --- | --- |
| | If you are not convinced yet, let our WCPEC-8 conference general chair Alessandra Scognamiglio inspire you on how photovoltaics can be big, sustainable and beautiful and why WCPEC-8 is a must-attend. | |

Everything at a glance with the WCPEC-8 app
If you want to see everything at WCPEC-8 at a glance, the event app is your best friend.

It provides a comprehensive overview of the conference programme, parallel events, industry sessions and more. You will find a list of exhibitors and a detailed plan of the Exhibition and Poster Area.

Please note that for the sake of the environment we do not print the detailed conference programme on paper. Therefore, we encourage all participants to download the app on their smartphone.

With a simple and intuitive handling, you will find an overview of all areas of the event as well as information about exhibitors, sponsors, partners and supporters at a glance.

The app will soon be available in the app stores for Android and iOS.

Stay tuned for more information.

Don't forget to create your personal event programme
The
WCPEC-8 programme planner
is a great way to easily get an overview of your favourite sessions. The WCPEC-8 conference is full of interesting scientific presentations and with the help of the programme planner, you can find all of your preferred conference sessions and add them to your personal schedule.
Don't forget to take a look at the side events!
The detailed programme for Parallel Events and Industry Sessions can be found on the
WCPEC-8 website
!


Reminder: Speaker registration
We would like to kindly remind you that all speakers need to be registered in order to deliver their presentation at WCPEC-8. We offer a variety of ticket options such as the Full Week, One-Day or Two-Day tickets to choose from depending on your needs.
If you have questions about the registration, your presentation or other topics, please check the
FAQ
on our website or don't hesitate to contact us via
pv.conference@wip-munich.de
.

Free Parallel Event: Women Leading PV Research
We are pleased to be able to offer our community the free parallel event Women Leading PV Research again this year.

We want to set the focus on inspiring and successful women who are driving the solar energy transition with their contribution and at the same time offer a platform where like-minded people can exchange ideas and network. On top of an interesting panel discussion, Dr. Rabia Ferroukhi from IRENA will introduce the latest outcomes of the IRENA report on Women in Solar PV.

The event can be joined via Zoom for free or on site with a valid WCPEC-8 registration.

We are looking forward to discussing this very important topic with you!

Panel and Roundtable Discussions
Don't miss our series of panel and roundtable discussions, following experts from research and industry debating cutting-edge topics such as:

Tuesday, 27 September 2022
Panel discussion:
13:30 - 15:00
Bridging the Research Gap for the multi-TW challenge - From Technology to Policy





Roundtable discussion:
13:30 - 15:00
High Quality for Photovoltaics: Test measures and standards for an annual TW production
Wednesday, 28 September 2022

Panel discussion:
13:30 - 15:00
Integrated PV: – How to overcome the technical, regulatory, and economic challenges?


Roundtable discussion:
13:30 - 15:00
Global challenges for PV Manufacturing and Deployment at an annual Terawatt Level
Take a look at the rich and comprehensive programme on the
website
and find more outstanding sessions for follow!

Sponsors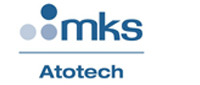 Atotech

Atotech is a leading specialty chemicals technology company and a market leader in advanced electroplating solutions. We deliver chemistry, equipment, software, and services for innovative technology applications. Atotech, headquartered in Berlin, Germany, with 4,000 experts in over 40 countries has manufacturing operations across Europe, America, and Asia.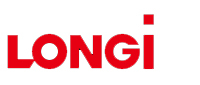 Longi
Founded in 2000, LONGi is committed to being the most valuable solar technology company in the world. Under the mission of "To make the best of solar energy to build a green world" with a brand positioning of "The most trusted, reliable solar company that blazes the trail for green technology,"LONGi is developing solutions for large-scale power plants, for different industries and households with its innovation-focused development. Eventually, we will also supply "Green Power + Green Hydrogen" solutions for global zero-carbon development.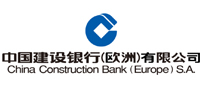 China Construction Bank
China Construction Bank (Europe) S.A. and China Construction Bank Luxembourg Branch were established in August 2013, located in the same building.
China Construction Bank (Europe) S.A. is located in Luxembourg City, one of the European financial centers. It is the first fully licensed CCB subsidiary in Europe, authorized to engage in different kinds of banking businesses. With the advantage of the "European Passport" by European banking license, CCB (Europe) can expand its branches rapidly in the EEA zone. Meanwhile, CCB Luxembourg, with the large exposure waiver and other convenient advantages, is capable of providing a large facility to clients.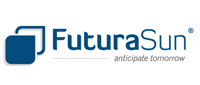 FuturaSun
FuturaSun is a photovoltaic module manufacturer with headquarters in Italy. Thanks to their long-standing experience, FuturaSun's modules stand out for their quality, excellent yields even at low irradiation and high temperatures, long guarantees and market-leading performance stability.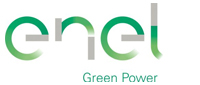 ENEL
The 3Sun Gigafactory is set to become Europe's largest producer of high-performance photovoltaic modules. Thanks to an investment of €600 million (118 of which will be provided by the European Commission for the Tango Project), production will increase from 200MW to more than 3GW. Furthermore, an estimated one thousand new jobs will be created by 2024. 3Sun's innovative research will also help relaunch the European PV value chain and reduce the continent's energy dependency.

We thank our Sponsors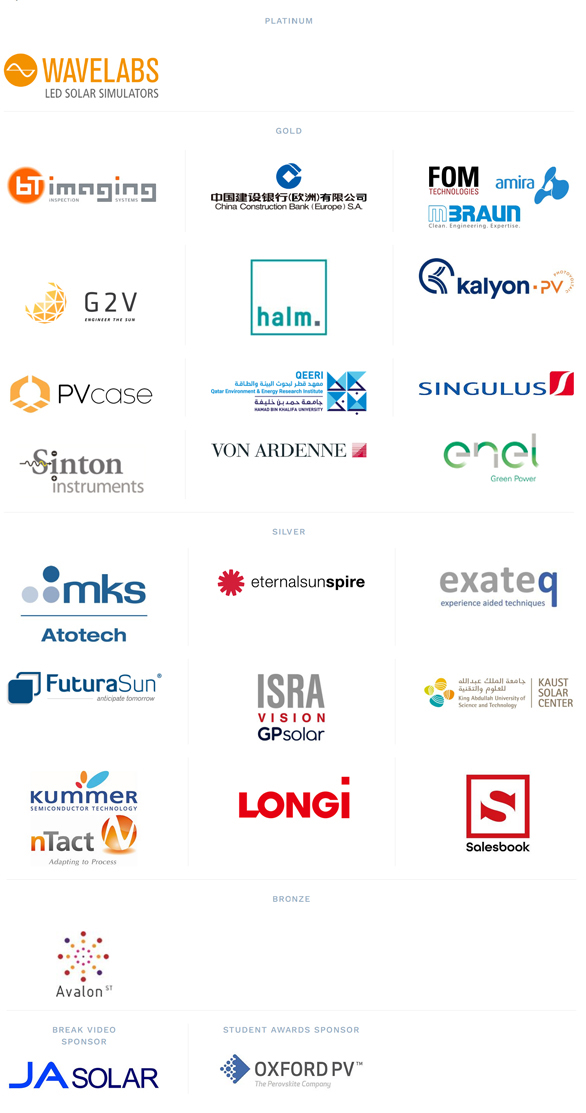 Partner News

Solarbe
We're thrilled to announce the launch of our redesigned website! The new website is designed to be faster, easier to navigate, and more user-friendly. With a fresh new look, we will continue to provide the latest manufacturing news in the solar industry for readers from around the world.


Revolve

LEAP4SME is organising a series of national trainings and observatories across Europe to both inform and learn from SMEs about what energy efficiency means to them, while teaching practical ways they can benefit from becoming more energy efficient. The project will use these insights with businesses to develop better energy policies to make SMEs more sustainable, and more profitable.

Visit

leap4sme.eu

to find the next energy event near you.

For further information please contact:
October 11, 2022
WIP Wirtschaft und Infrastruktur GmbH & Co Planungs-KG · WIP Renewable Energies
Sylvensteinstr. 2, 81369 München, Deutschland · Registergericht München HRA 46696
Haftende Gesellschaft Wirtschaft und Infrastruktur GmbH · Registergericht München HRB 7828
© 2022
WIP Renewable Energies
|
Disclaimer
|
GDPR
|
Unsubscribe from newsletter