Extension of Call for Papers
Did you submit your research paper for the WCPEC-8?
Due to the continued high interest from the pv community, we are pleased to announce that the deadline for the submission of abstracts was extended until 11 February 2022. The world needs to turn into the right direction to ensure a sustainable, environmentally friendly energy supply, and photovoltaic plays a major role in it. We are happy to provide a platform for international PV experts to exchange and discuss how to accelerate this process. Thanks to a vibrant research and innovation community who presents the latest trends and findings in the field, WCPEC is a must-attend for scientists, experts and decision-makers from R&D, politics and industry.

The 5 conference topics are designed to cover all aspects of the PV value chain, while the Industry Summit focusses on production trends and innovations, making room to foster manufacturing possibilities and capacities.



On top of being part of one of the leading scientific photovoltaic events, we offer the possibility to be published in one of our partner journals, giving your research the recognition it deserves. You can choose between three journals, according to your needs:


We strongly encourage you to submit your papers to the WCPEC and are looking forward to seeing you in Milan in September.



Exhibition early bird – second round
The first deadline of the exhibition early bird discount has passed, but we are still offering all companies a 5% discount on the exhibition space until 31 March 2022.

You can choose between the following options:
9sqm | 18 sqm | 36 sqm

The setup of your booth is handled via the Milano Convention Centre (MiCo) itself, but our team is happy to assist you with any questions you may have.



Take advantage of the reduced fee until 31 March and boost your company's visibility by presenting it on the global PV stage at the WCPEC-8!

Sponsors
Silver Sponsor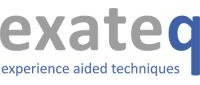 More than 20 years in designing and manufacturing of batch wet processing equipment relaunched 2015 as exateq GmbH. Since then developing various platforms of batch wet benches, small and manual for labs through fully automatic pilot/lab systems up to mass production of 12,000 w/h, all implemented in the field with several years of experience.

ALL SPONSORS

Gold SponsorsSilver Sponsors

Partner News
European Energy Innovation is a communication platform designed with one purpose in mind: to put energy and transport stakeholders in touch with each other.

Our free quarterly publication provides an authoritative stream of well-written informative articles that keep you up to date with the latest thinking on Energy, Environment, Climate Change and Transport in Europe. It has an estimated readership of 30,000 opinion leaders in industry, research, academia, the EU Parliament, European Commission and National Governments.

The magazine is available free of charge in a variety of formats: online; as an e-magazine; as a pdf download, and of course as a printed magazine via our site

www.europeanenergyinnovation.eu
| | |
| --- | --- |
| | Since the publication of its first magazine in 2008, pv magazine has evolved into the top international publication for solar decision makers and is now leading the global solar media market. Check out our website for the latest news on the pv industry and our upcoming Webinars discussing these. |

For further information please contact:
February 9, 2022
WIP Wirtschaft und Infrastruktur GmbH & Co Planungs-KG · WIP Renewable Energies
Sylvensteinstr. 2, 81369 München, Deutschland · Registergericht München HRA 46696
Haftende Gesellschaft Wirtschaft und Infrastruktur GmbH · Registergericht München HRB 7828
© 2022
WIP Renewable Energies
|
Disclaimer
|
GDPR
|
Unsubscribe from newsletter