Sneak peek of the first plenary session
As it is almost a tradition of the EUPVSEC, we would like to provide a preview on the plenary sessions of the WCPEC-8. The half-hour plenary presentations are an excellent opportunity to get briefed about major trends and developments in the technology and of the wide application of photovoltaics in general. Therefore, even if you are not specialist the specific topics, it is worthwhile to attend.
We will whet your appetite for the three plenaries in a sequence, today we describe what you can expect from the very first plenary of the 8th World conference on Photovoltaic Solar Energy Conversion in Milan.

We start today with the very first of many sessions of this big conference: On Monday, 26th September, 2022, at 8:30 there will be the plenary 3AP.1 titled Reliable and High-Performance PV Modules. The title reflects already today's trends and emphasis in PV Module development for a global Tera-watt market, and there will be a presentation for each of the trends, and a final one on the modelling of the electrical performance of modules.
As the majority of PV Modules today are produced in China, we are particularly proud to have with Yifeng Chen a very renowned first plenary speaker at the conference. As Vice-Director at Trina Solar in Changzhou,China, he is Group Leader of High Efficiency Solar Cells R&D, and his presentation 3AP.1.1 is titled "Investigation of Technology Evolution of PV Industry: Learning from Historical and Recent Progress".It promises an excellent overview about the history and future of solar cell development not only from the perspective of a major manufacturer in China, but also from his co-authors of UNSW Sydney and AMROCK, Australia. The presentation will not only give details on current efficiencies of the Trinasolar's PERC technology, but postulates a new, 50% increased wafer size for the future generation of cells. He will claim that by fitting historical data the major improvements in PERC technology will come from efficiency improvements. Also, he will detail future equipment costs and how they influence the learning curve, also considering current difficulties in the supply chain.

The next presentation 3AP.1.2 at 9:00 will be given by Peter Hacke the from NREL, USA and is titled "Evaluation of Bifacial Module Technologies with Combined-Accelerated Stress Testing (C-AST)"….

Heinz Ossenbrink
Chair, International Advisory Committee
World Conference on Photovoltaic Energy Conversion

Last Chance: Early Bird Discount until 30 June 2022
This is your last chance: the Early Bird is coming to an end
in 4 days
. Seize the opportunity and secure the highly reduced tickets
until 30 June 2022
and
save almost 15 %
compared to the regular full week conference ticket.
The ticket gives you access to all sessions of the carefully crafted and very attractive conference programme, all parallel events and the industry summit. You will also have access to the WCPEC-8 online platform where you can rewatch all live sessions for streaming on-demand for 3 months after the event, connect to fellow participants online and comment on all sessions.
Sounds good?
What are you waiting for?
Be quick and
get your Early Bird ticket now!

A thank you to the Organising Committee
We would like to thank the
WCPEC-8 Organising Committee
for their dedication and commitment to making the 8th edition of the World Conference on Photovoltaic Energy Conversion in Milan a memorable and successful event.
Thanks to their effort, WCPEC-8 is able to offer a multitude of additional panel discussions and side events, the PV community can benefit from.
We look forward to enjoying this exceptional event with you in person in September.

Meet the Student Award Finalists
We are pleased to announce that 20 student award finalists have been selected for the upcoming 8th World Conference on Photovoltaic Energy Conversion. They stand out due to their excellent submissions for the WCPEC-8. The aim of the student awards is to encourage high-quality work amongst young researchers and to recognise the most remarkable and outstanding research work in the field of PV.


Take advantage of the benefits as a sponsor
Is your company active in the field of solar energy and photovoltaics? Then WCPEC-8 is the right place to promote your brand and services. As a sponsor of the event, you can benefit from exclusive advantages and promote your brand among hundreds of different companies from research and industry.

WCPEC-8 offers a variety of sponsoring options from fixed packages to individual items and custom-made bundles.

A lot of items have already been sold out, but you still have the chance to sponsor the following elements:

Exhibition Forum | Break Videos | Aperitivo | Welcome Reception | ...and more

Do you have an additional idea?
Talk to us now and find the perfect option for you!



Secure your booth at the exhibition
You are not sure about sponsoring but you still want to promote your brand and services? Secure a stand at the WCPEC-8 exhibition and show the global PV community what you've got. You can choose between a 9 m2, 18 m2 and 36 m2 stand, depending on your needs.

Talk to the exhibition team to find the perfect space for you and join the great range of PV companies presenting their expertise at WCPEC-8.



Join the WCPEC-8 / EU PVSEC LinkedIn Page
Do you have any questions, comments or suggestions for improvement? Join the WCPEC-8 event on LinkedIn or follow the EU PVSEC channel and get in touch with us or exchange and discuss with other participants in the group.

Join the Event on LinkedIn:


Follow us on LinkedIn get the latest news, such as the content series "WCPEC-8 authors".

We look forward to your feedback!

Sponsors
Gold Sponsor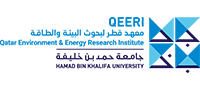 Qatar Environment & Energy Research Institute (QEERI), part of Hamad Bin Khalifa University (HBKU), is a national research institute tasked with supporting Qatar in addressing its grand challenges related to energy, water, and environment. Research at QEERI is structured under key centers and departments: Energy Center, Water Center, Environment and Sustainability Center, Corrosion Center, Earth Science Program, Economics and Policy Program, and Natural and Environment Hazards Observatory.

We thank our Sponsors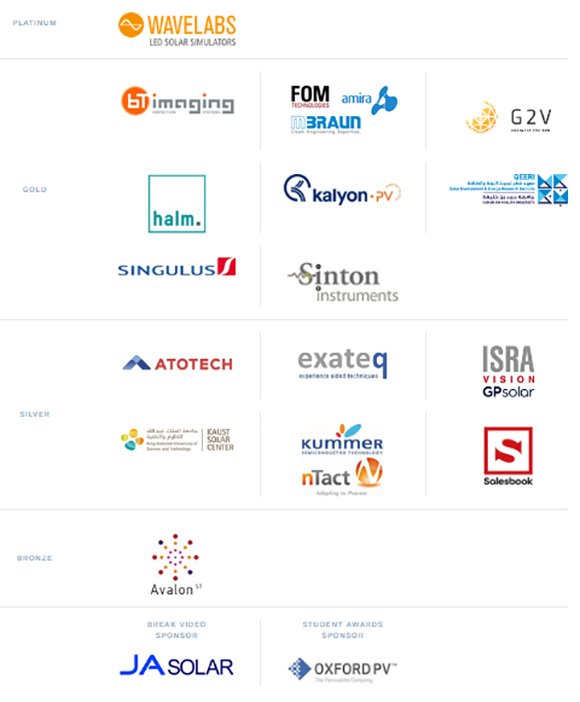 Partner News

Energy-Storage.news
Receive the latest industry news, insights and analysis every day by subscribing to our industry leading daily newsletter.

EPJ Photovoltaics

is proud to be a publishing journal of WCPEC-8. The Special Issue 'WCPEC-8: State of the Art and Developments in Photovoltaics' will be edited by A Scognamiglio, R Kenny, S Hayase and A Smets. The 'EU PVSEC 2021' Special Issue is available here. EPJ PV is a high quality, open access journal on photovoltaic solar energy conversion.

For further information please contact:
July 14, 2022
WIP Wirtschaft und Infrastruktur GmbH & Co Planungs-KG · WIP Renewable Energies
Sylvensteinstr. 2, 81369 München, Deutschland · Registergericht München HRA 46696
Haftende Gesellschaft Wirtschaft und Infrastruktur GmbH · Registergericht München HRB 7828
© 2022
WIP Renewable Energies
|
Disclaimer
|
GDPR
|
Unsubscribe from newsletter